Real confidence only comes from study and practice.—Harley Brown
As I've been preparing to paint lately, I've been thinking about how great it would be if "Confidence" were just a color I could squeeze out onto my palette. It would mix smoothly with all the other colors, and give each brushstroke the snap and spring that would bring those flat shapes to life, to imbue those colored spots and masses with the energy and authenticity that would ultimately make my painting sing in a frame on the gallery wall.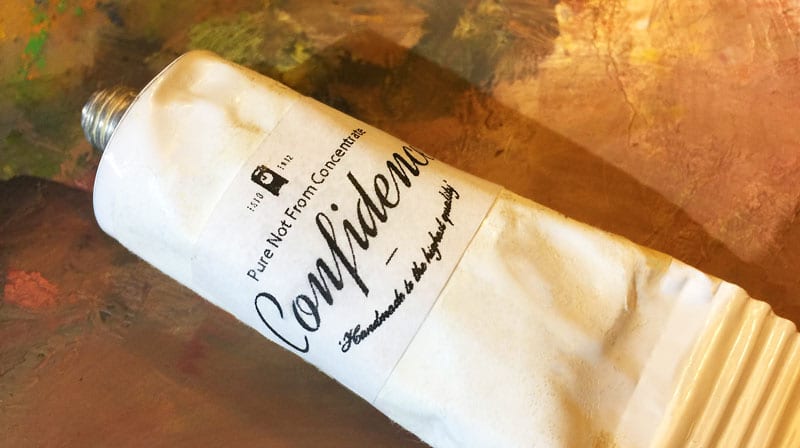 Alas, I can't find it on the aisles of the art store. It's not bottled, boxed, compressed, or container-ed. I have been able to read about it: how it changes lives, impels men and women to the top of Mount Everest and to the bottom of the South Pole. It was inside Amelia Earhart's leather pilot's helmet when she flew across the Atlantic in one go, for the first time, and on the shoulders of General George Patton's short jacket as he out-thought and out-fought German commanders across Europe and Africa. You can see it in Monet's impressionist markings in the "Water Lilies" series in the Musée De L'Orangerie, and in the economic charcoal drawings of Picasso and Georgia O'Keeffe. Sometimes it seems like it's everywhere I'm not.
Robert Genn was a prolific writer and artist, a Canadian with a can-do sense of life, and while he was here he wrote about things in life that way. He wrote, "To float like a cloud, you have to go to the trouble of becoming one." Wow. That's my goal, to paint like I breathe: easily, effortlessly, and economically. I've heard workshop instructors tell their students, "Use the Big Brush! Paint with Confidence, and Boldly! Go Big or Go Home!"
Lots of folks, I believe, would pay real money to go to a weekend workshop that issued "confidence" as one of the tools students would be using from then on to create their paintings. But I think we can agree that one can only be confident in what they do after having a series of experiences that demonstrate to them personally that they know what they are doing. Real confidence only comes from study and practice.
Bottom line, Rick, sorry, guy, you're only going to paint with confidence after you paint miles of canvas. There is no other way. I guess I should say, "Go Hard or Go Home."
That's why artists, or anyone who wants to do their work confidently, has got to love what they are doing, and possess a driving passion to do it. That way, mistakes and failures won't sink the ship: they'll just be more coal that you can feed the boilers to keep going full speed ahead.
Okay, then, back to work so-I can Paint with Confidence!
To see more of my work, go to delantyfineart.com